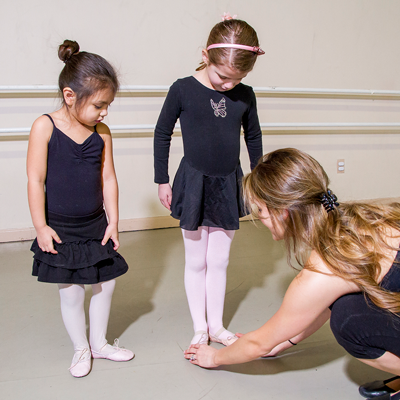 Tots
Three-year-olds engage in a creative study of music and and the fundamentals of movement, a precursor to all dance technique. Students learn body awareness in their own space as well as in shared space.
Kinder I and II
A totally fun approach to dance through basic ballet, jazz and tap, these classes emphasize creative movement and music appreciation. For students ages 4 and 5. Open to children in pre-kindergarten and kindergarten.
Primary Ballet
Based on the ABT National Training Curriculum®, Primary Ballet is appropriate for children in kindergarten.