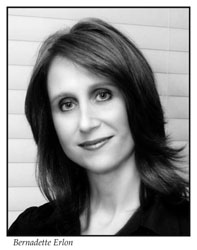 BERNADETTE ERLON-REYES (Ballet, Pointe, Primary Ballet) trained as a scholarship student full time at the School of American Ballet and American Ballet Theatre for nine years, where she studied under George Balanchine, Suki Schorer, Mme Tumkovsky, Mme Danilova, and Valentina Peraslavic. She also trained with David Howard and Maggie Black. Bernadette danced with the New York City Ballet, Pacific Northwest Ballet, Ballet West, and the Stars of American Ballet, associated with NYCB and directed by Peter Martins and Suzanne Farrell. She holds a degree in Performing Arts and taught at Coupé from 1980 into the early 1990's, where she also danced the part of the Sugar Plum Fairy and the Grand Pas de deux in their original"Nutcracker" performances at the Coach Light Dinner Theater. Bernadette was also an Adjunct Professor at Rockland Community College, teaching courses in ballet, modern, and exercise. She is an American Ballet Theatre Certified Teacher, having successfully completed the ABT® Teacher Training Intensives in Primary through Level 5 of the ABT® National Training Curriculum.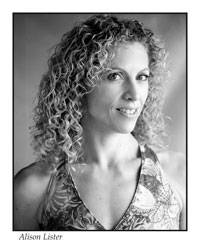 ALISON LISTER, Associate Artistic Director (Ballet, Pointe) trained at the Stretton School of Dance and Drama in Shrewsbury, England and progressed to the London College of Dance where she trained extensively in all forms of dance, dance teaching and choreography. Alison marked the end of each year at London College by winning awards in drama, teaching and performing. She graduated with a first class diploma in 1989 and is in America by special invitation of the U. S. Government as one of the few people in England qualified to teach Revived Classical Greek Dance. In 2000, she was the recipient of the County Executive's Arts Award in Arts Education.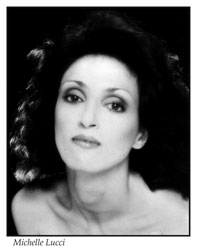 MICHELLE LUCCI (Ballet) was trained at the School of the National Ballet of Canada in Toronto, Ontario, Canada, the Royal Dance Academy in Buffalo, New York, and studied under Benjamin Harkarvy, Robert Joffrey, David Howard, Yurek Lazowsky, Valentina Peraslavic, Lupe Serrano, Arnold Spohr and Hector Zaraspi. She has been on the faculty at the Central Pennsylvania Youth Ballet, Andahazy School of Classical Ballet, Baltimore Ballet, Larkin Dance, Milwaukee Ballet, Minnesota Dance Theater and Rochester City Ballet. Michelle danced with the Royal Winnipeg Ballet, was Principal Dancer with the Pennsylvania Ballet, Prima Ballerina with the Milwaukee Ballet, Principal Dancer and Ballet Mistress with the Baltimore Ballet, and was Dance Captain for the Music Box Company Production of Phantom of the Opera.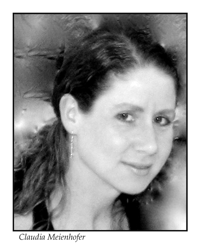 CLAUDIA MEIENHOFER (Ballet, Creative Modern, Jazz, Kinderdance) received her training from Jan Hanniford Goetz, and earned her BFA from Adelphi University, under the direction of Norman Walker. She performed and choreographed with the NY Dance Theatre, Huntington Ballet Theatre, Carol Rioux Dance Ensemble, and was a member of Blanco Dances, a NYC based modern dance company. She was a faculty member at Adelphi University, BOCES Cultural Arts Center, Huntington School of Ballet and Steps Performing Arts Center in Connecticut.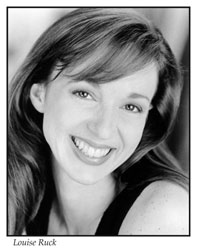 LOUISE RUCK (Ballet, Pointe, Tap, Jazz, Kinderdance) was a member of the Gateway Ballet Company at age 9, where she worked her way up to the role of Sugarplum Fairy in their production of The Nutcracker. She received scholarships to the Joffrey Ballet and to the Hartford Ballet. She was also a member of the Fort Worth Ballet. Ms Ruck's Broadway credits include the original cast of Crazy for You, and Best Little Whorehouse Goes Public. She also performed in Anything Goes and A Christmas Carol and as a Rockette at Radio City Music Hall. Her teaching experience includes the Beutelo School of Dance in St. Louis with students from age 2 through adult.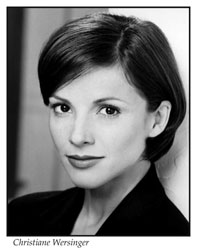 CHRISTIANE WERSINGER (Ballet, Pointe, Boys Ballet) was born and raised in Germany and studied with the Stuttgart Ballet. Christine's U.S. credits include Victor/Victoria and Contact on Broadway.She was in the cast of touring companies for West Side Story, Guys and Dolls, and Brigadoon. Other credits include The Cradle Will Rock, Cosby Mysteries, Guiding Light, numerous industrials and television commercials. Other theater: What the World Needs Now, Harmony, Phantom, The Merry Widow, My Fair Lady, and Christmas and Easter Shows at Radio City Music Hall.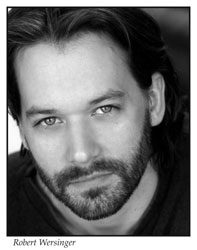 ROBERT WERSINGER (Ballet, Boys Ballet) was a member of the New York City Ballet for ten years, where he performed numerous roles by Jerome Robbins, George Balanchine, Peter Martins and many others. He also performs in Broadway shows, such as Fiddler on the Roof, Contact, CanCan, Bloomer, West Side Story, Brigadoon; and plays including Anne the Word, Belle Epoque, and Pirandello. Robert has also appeared in films and television.