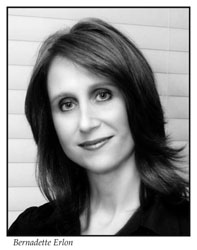 BERNADETTE ERLON-REYES (Ballet, Pointe, Primary Ballet) trained as a scholarship student full time at the School of American Ballet and American Ballet Theatre for nine years, where she studied under George Balanchine, Suki Schorer, Mme Tumkovsky, Mme Danilova, and Valentina Peraslavic. She also trained with David Howard and Maggie Black. Bernadette danced with the New York City Ballet, Pacific Northwest Ballet, Ballet West, and the Stars of American Ballet, associated with NYCB and directed by Peter Martins and Suzanne Farrell. She holds a degree in Performing Arts and taught at Coupé from 1980 into the early 1990's, where she also danced the part of the Sugar Plum Fairy and the Grand Pas de deux in their original"Nutcracker" performances at the Coach Light Dinner Theater. Bernadette was also an Adjunct Professor at Rockland Community College, teaching courses in ballet, modern, and exercise. She is an American Ballet Theatre Certified Teacher, having successfully completed the ABT® Teacher Training Intensives in Primary through Level 5 of the ABT® National Training Curriculum.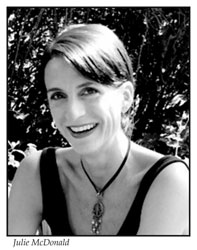 JULIE McDONALD (Tap, Jazz, Kinder I and II) was educated at Columbia College and the Joseph Holmes Dance Theatre in Chicago. She continued her studies in NYC at the Broadway Dance Center and Pilates on Fifth Avenue. Julie represented Radio City Music Hall as a Rockette for the Rockette Experience, where she introduced dancers of all levels to original Rockette choreography, evaluated and advised each on their performance as in a mock audition, and rehearsed and coordinated music selections. Julie also performed for nine years as a Radio City Music Hall Rockette.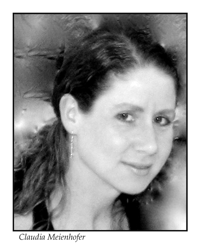 CLAUDIA MEIENHOFER (Ballet, Creative Modern, Jazz, Tots, Kinder I and II) received her training from Jan Hanniford Goetz, and earned her BFA from Adelphi University, under the direction of Norman Walker. She performed and choreographed with the NY Dance Theatre, Huntington Ballet Theatre, Carol Rioux Dance Ensemble, and was a member of Blanco Dances, a NYC based modern dance company. She was a faculty member at Adelphi University, BOCES Cultural Arts Center, Huntington School of Ballet and Steps Performing Arts Center in Connecticut.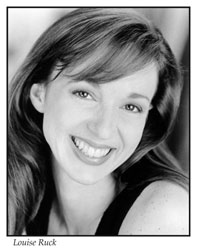 LOUISE RUCK (Ballet, Pointe, Tap, Jazz, Tots, Kinder I and II) was a member of the Gateway Ballet Company at age 9, where she worked her way up to the role of Sugarplum Fairy in their production of The Nutcracker. She received scholarships to the Joffrey Ballet and to the Hartford Ballet. She was also a member of the Fort Worth Ballet. Ms Ruck's Broadway credits include the original cast of Crazy for You, and Best Little Whorehouse Goes Public. She also performed in Anything Goes and A Christmas Carol and as a Rockette at Radio City Music Hall. Her teaching experience includes the Beutelo School of Dance in St. Louis with students from age 2 through adult.