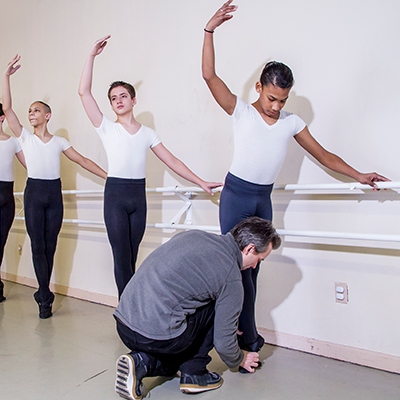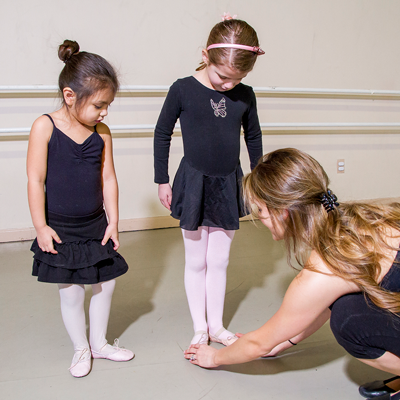 Coupé Theatre Studio opened in Rockland County in 1970 and moved to its current location in Nanuet, New York in 2015. Mrs. Frankel's philosophy for the studio is based on her English background of training in dance and theatre. The training builds a solid foundation of technique and provides students with a well-rounded education in ballet, jazz, tap, modern dance and musical theatre, producing dancers who are versatile.
History
Diane Coupé Frankel opened a dance studio in the basement of her home in West Nyack when she first moved to Rockland County after a very successful career on Broadway. With the help of her husband Bob—who built the barres and installed the mirrors—Diane began teaching dance lessons utilizing her experience as both a dancer and as a teacher. Word of the studio quickly spread, and in 1972 she began looking for a bigger facility to accommodate her growing list of students. She moved her business out of her basement and into local churches—but the studio continued to grow. Seeking a permanent home with space for several dance studios, she moved to Route 59 in Nanuet, New York. Late in 2015 Coupé moved to its current location where the school has grown to include seven state-of-the-art teaching studios operating six days a week.
Philosophy
At the heart of Diane's teaching always remained a deep philosophy that students deserve the highest quality of instruction and individualized attention, and that every single student is special. Coupé still strives to ensure this philosophy is carried out in each and every class. With over 30 highly qualified teachers on staff, Coupé has become the area's preeminent school for producing well-rounded dancers and performers. Classes are carefully monitored for size, compatibility of students, and quality of teaching. Coupé Theatre Studio always strives to provide quality, integrity, and fairness.
RYDE
The nonprofit Rockland Youth Dance Ensemble (RYDE) offers a forum for students and emerging artists, in dance and theatre, to develop their talents in a fully integrated environment of education and performance. Learn more at www.rocklandyouthdanceensemble.org.