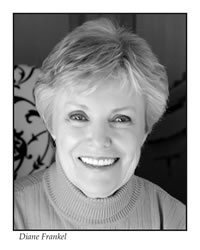 Artistic Director DIANE COUPÉ FRANKEL was born in Lancashire, England. The daughter of a dance teacher and a musician, Diane has spent all her life in a dance studio or on stage as a performer. She trained first with her Mother, then attended the Hammond School in Chester, England. She was accepted to the prestigious Arts Educational School in Tring, where she received the annual choreography award and the Music Cup every year she attended the school. She transferred to the London Professional School and London College of Dance and Drama. In 1956 she was awarded the Stanislav Idzikowski Award for choreography by the Royal Academy of Dancing in London. She also appeared with the London Festival Ballet and in Musical Theatre around England. She was asked to join the teaching staff at Tring, instructing children in all disciplines of dance.
In 1959, she went back to performing and appeared in London and Europe as a dancer. That same year she came to the United States and first danced on the West Coast before coming to New York City where she appeared as an original cast member of eleven Broadway Musicals including: A Funny Thing Happened on the Way to the Forum, Funny Girl, Mame, Coco, and Nowhere to Go But Up. She opened Coupé Theatre Studio in 1970 in Nanuet, New York, which currently employs 32 teachers and office staff. In 1990, Diane was awarded the Rockland County Executives Arts Award for her contribution to the Arts in Rockland County in New York. Diane created the Rockland Youth Dance Ensemble in 1983 (then known as Coupé Dance Company), a non profit organization dedicated to enriching students in the performing arts with performance and arts education opportunities. RYDE was the recipient of the Rockland County Executives Arts Award for Arts Organization in 2003 .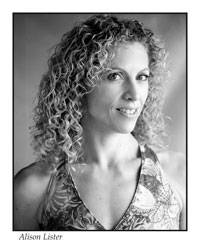 Associate Artistic Director ALISON LISTER trained at the Stretton School of Dance and Drama in Shrewsbury, England and progressed to the London College of Dance where she trained extensively in all forms of dance, dance teaching & choreography. Alison marked the end of each year at London College by winning awards in drama, teaching and performing. She graduated with a first class diploma in 1989 and is in America by special invitation of the U. S. Government as one of the few people in England qualified to teach Revived Classical Greek Dance. In 2000, she was the recipient of the County Executive's Arts Award in Arts Education.