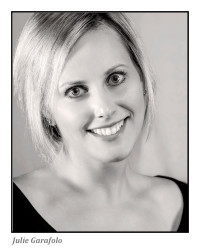 JULIE GAROFALO (Hip Hop, Tap, Jazz) received a degree in Dance from Wayne State University in Detroit, Michigan. She was a performer in the National tour of Sesame Street Live, on Good Morning America and Black Entertainment Television (BET). Julie appeared as a backup dancer with the popular R&B artist, Usher. She also teaches at Broadway Dance Center in New York City.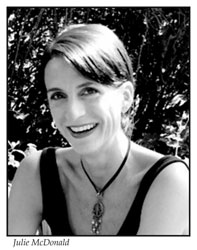 JULIE McDONALD (Tap, Jazz, Kinderdance) was educated at Columbia College and the Joseph Holmes Dance Theatre in Chicago. She continued her studies in NYC at the Broadway Dance Center and Pilates on Fifth Avenue. Julie represented Radio City Music Hall as a Rockette for the Rockette Experience, where she introduced dancers of all levels to original Rockette choreography, evaluated and advised each on their performance as in a mock audition, and rehearsed and coordinated music selections. Julie also performed for nine years as a Radio City Music Hall Rockette.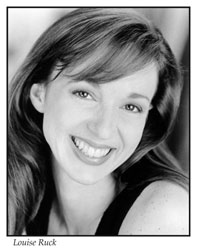 LOUISE RUCK (Ballet, Pointe, Tap, Jazz, Kinderdance) was a member of the Gateway Ballet Company at age 9, where she worked her way up to the role of Sugarplum Fairy in their production of The Nutcracker. She received scholarships to the Joffrey Ballet and to the Hartford Ballet. She was also a member of the Fort Worth Ballet. Ms Ruck's Broadway credits include the original cast of Crazy for You, and Best Little Whorehouse Goes Public. She also performed in Anything Goes and A Christmas Carol and as a Rockette at Radio City Music Hall. Her teaching experience includes the Beutelo School of Dance in St. Louis with students from age 2 through adult.